There isn't a person in this world who does not like holidays. We are all ecstatic when we get leaves for Christmas, for Easter, for Halloween (which is perhaps not so national as it is traditional) and for New Years. What we all wouldn't give to have just a few more holidays throughout
the years just to catch a relief from hectic work weeks and empty days right?  Now while we obediently just follow the designated holidays, there are some countries in the world where several other holidays are also declared national holidays. They have more or less made up their own intelligent and creative holidays and we bring you a list of these just to brighten up your year. So what is you cannot actually take a day off on these, you can at least marvel at what other villages, countries, and states are doing all over the world.
10. 5th February: National Weatherperson's Day
5th of February is celebrated as the National Weatherpersons day and as the name indicates, this is in honor of the weatherpersons who bring us the latest update related to the weather. This day is celebrated every year in the US. Now you might be wondering as to who picked the date for this holiday and why?  Well the date of 5th February was picked based on the first weatherperson that Americas ever had. The guy, John Jefferies, was born on the 5th of February and started reporting in 1744.
9.  Bolivian Day of the Sea
The next weird national holiday on our list is the Day of the Sea that the Bolivians celebrate. This is another one of those days which is celebrated by the Bolivian alone. It is celebrated on the 23rd of March and like several other holidays that are based on some military achievement, this one is based on a national loss. The Bolivian lost the only property with an ocean front to the Chilean forces and now they are a land locked country. They remember this loss by marching in parades on the 23rd of March.
8. Korean Alphabet Day
How would you feel if you got two days off in the honor of the alphabet of your country? We are betting it would be amazing especially if the dates consistently coordinated with your working days right? Well we can say that the Korean people are very lucky in this respect because they have not only one but two holidays to commemorate their national alphabet. The two holidays are called Hangul day (celebrated on the 9th of October) and Chosen Gul Day (celebrated on the 15th of January).
7. National Punctuation Day
This next national holiday is celebrated or observed in the United States of America to celebrate continuous years of good grammar. So if you do not want to celebrate your alphabet with the Koreans, maybe you can enjoy another good year of good grammar and take the day off. You can even use that day to pinpoint grammatical and punctuation errors in the newspapers and on billboards and stuff like that. It is celebrated on the 24th September.
6. Bermuda Day
We all love that casual Friday that we celebrate at work right? We wear whatever we want and it feels great to be able to work in casual wear, all comfy and cozy. Now casual Friday's are when you do not live on a tropical island and keeping up with weather reports is not really mandatory. But if you live on Bermuda, you can celebrate Bermuda day, observed on the 24th of March. This will be the day you can wear Bermuda shorts to your office, you can swim in the ocean and even take your boats out. Way to rain on our casual Friday!
5. Blessed Rain Day
Now this next day is a day that is specifically there to compliment nature and therefore we would be right in calling it a green holiday! This day is celebrated in another landlocked country called Bhutan. It is a country which is engulfed by rains all the time so the end of the monsoon season, even  if briefly, is a cause for celebration. Since it is based on the end of a weather season therefore the date varies slightly but generally falls between September the 20th and 25th as per the Gregorian calendar.
4. Obama Day
America might have a variety of opinions when it comes to Obama but in Kenya, that is so not the case! Since the day that Obama won at the polls, the Kenyans have celebrated Obama day to commemorate the first generation American. As per what we just said about the holiday, this day is celebrated on the 6th of November and this tradition has been continuing since the year 2008.
3. Picnic Day
On very first Monday of the month of August, the people of Northern Australia celebrate Picnic Day. This day is celebrated just for the sake of enjoyment. There are other holidays and holidays generally are for enjoyment but like other holidays pinpoint something, this particular holiday pinpoints at fun.
2. Melon Day
In Turkmenistan, on the 12th of August, Melon day is celebrated in full force. What happens is that they rejoice over the Turkmenbashi melons and musk melons and the celebrations continue late into the night. It is also a widely known fact that since ancient times, the melons from Turkmenistan have been the best in the world.
1. Fight Procrastination Day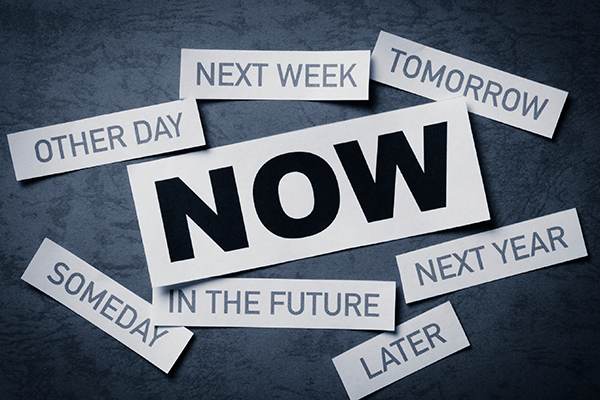 The fight procrastination day is celebrated on the 6th of September and the interesting thing is that it is celebrated throughout the world in many countries. This, we believe, is a good sign because apparently the whole world is trying to fight off the curse of procrastination. It follows the quotation by Mark Twain that says "Never put off till tomorrow what you can do today"!