The season has almost changed and summer is almost upon us. We can argue that everyone wants to simply dip themselves in the water as the sun beats down shinning is scorching rays. It is one thing to go swimming or surfing or diving. But it is a whole other experience if your dive turns out to be an adventure on its own. Here is where aquatic life and barrier reefs come in. We are sure that you will all agree that there is something so peaceful and enchanting when you go sea diving and actually have the pleasure to watch aquatic life enjoying their life underwater, the beautiful reefs introducing you to a range of colors that you never knew existed. It is an experience of a life time and this is exactly what prompted us to bring to you this article. During this spring and summer break, if you are planning to see a barrier reef, this article will lead you to ten of the most beautiful in the world.
10. Boracay : Beautiful Reefs
At number ten on our list of the most beautiful barrier reefs in the world we have Boracay. It is close to Thailand and is a tropical beach complete with lush green palm trees and beaches with glimmering white sand. The best part is that you can choose from amongst 12 different diving sights and enter into a world barrier reef so beautiful, you will never want to come up for air!
9. Cozumel
As can been seen in the image that is attached, Cozumel is just a heaven beneath waters. It offers a range of activities known best for scuba diving and snorkeling. Since its discovery in 1959, it has become a grand tourist attraction and a National Marine Park owing to its diverse and beautiful aquatic life and barrier reef. It is also home to the amazing and unique Toadfish known as the Splendid Toadfish that is found nowhere else in the world.
8. Roatan
It is one of the Islands in the Caribbean Sea. It is a very famous and well known destination for all those who have an urge to go scuba diving. This place is also great for accessing low priced Open Water courses. Perhaps the best thing about Roatan is the barrier reef is the largest in the Caribbean and the second largest in the world, but despite this fact, it is one of the safest for beginners in scuba diving.
7. Koh Tao
Koh Tao is one of the most popular tourist destinations in all of Thailand and what makes it a success every year is a large number of people who learn to scuba dive on this tiny turtle of an island. But despite the fact that this is a small island, the variety of sea life and marine creatures will impress the hell out of a very experienced person as well.
6. Bonaire
Next up we have the island Bonaire which you might recognize because it is considered to be the ultimate destination if it is barrier reefs that you are interested in. And we are not talking about just any barrier reef. It makes up for its lack of sandy beaches by have miles beyond miles of beautiful reef making it an ideal destination for several scuba divers and those interested in snorkeling. This island is also on the situated in the Caribbean.
5. Taveuni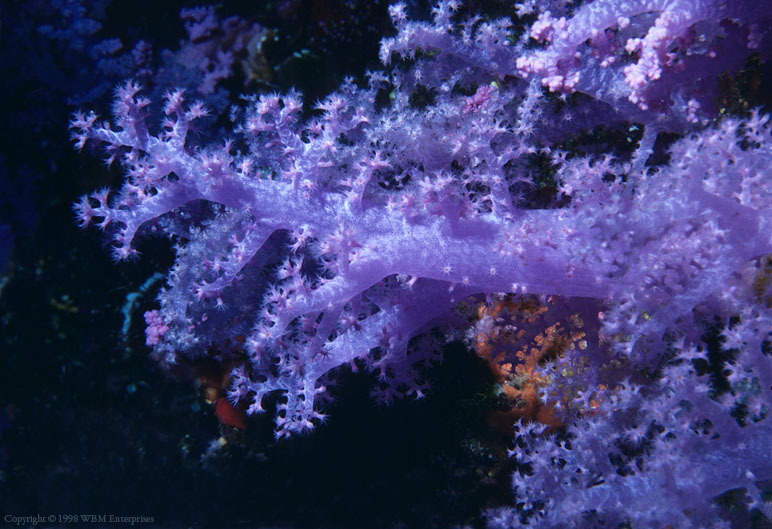 The chain of Fiji islands has gained popularity all over the world and for all the right reasons. They offer a spectacular going away site for the summers and Taveuni is the third largest island in the chain. The best thing that probably attracts more tourists is that the reef underneath is pearl shaded coral and the elusive Blue Ribbon Eel and Leopard Sharks are a few amongst the island's long list of specialties.
4. Little Cayman
As the name indicates, this is a small island but the diving site that it offers makes up for any shortcomings what so ever. The small island, despite its size, has more than 40 diving sites with beautiful coral and spectacular diversity in it marine animals.
3. Mahe'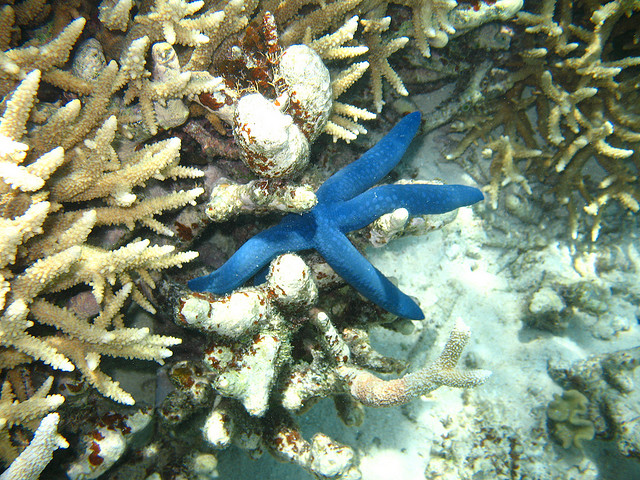 We next have Mahe' on our list of the most beautiful barrier reefs in the world. Just like Taveuni was the third largest in the Fiji chain of islands, Mahe' is the largest in the Seychelles chain. Being situated in the Indian Ocean, this amazing island has everything that you would want to see including marine parks, a diversified marine life along with excellent sites for scuba diving.
2. Andros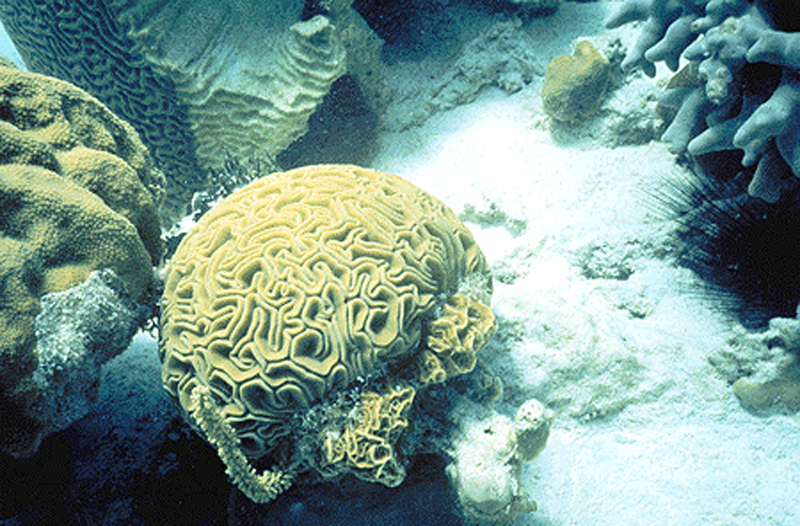 We have all heard of the Bahamas right but what we didn't know was that this place is home to the third largest barrier reef in the world. It is perhaps the best place to observe undersea life. If you are a beginner in scuba diving then this is the perfect place for you for it offers the right amount of adventure and the right amount of peace and quiet for you to focus.
1. Mesoamerican Barrier Reef in the Caribbean Sea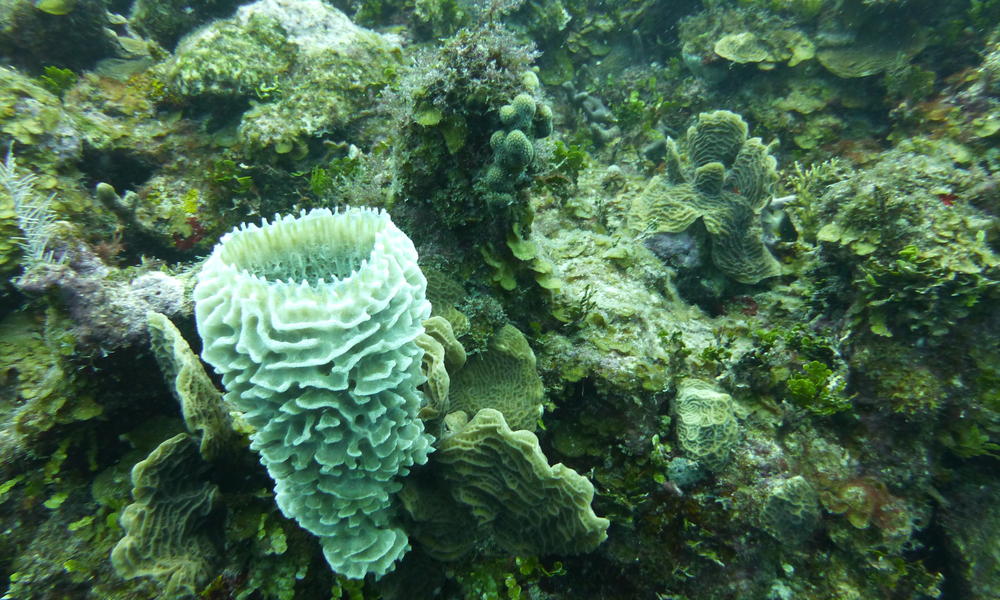 Source
Last but certainly not the least, we have the Mesoamerican Barrier Reef in the Caribbean sea which is known world wide as one of the most beautiful coral reefs in the world. When you visit the place, you will be taken aback (in a very good way) by the immense beauty and sprawl of natural colours. The reef itself makes the diving experience something you will never forget no matter how many reefs you have visited or will ever visit. The island also provides excellent food and resorts for the enjoyment of those on vacation and the tourists.